Portland Dental Anesthesia – Dr. Ryan Allred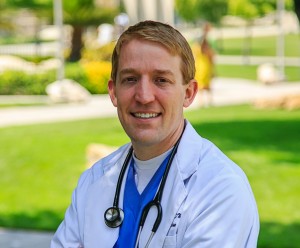 Dr. Ryan Allred completed his post doctoral residency in dental anesthesia at Loma Linda University Medical Center. During his residency, Dr. Allred received extensive experience providing general anesthesia in the hospital operating room for a variety of surgical procedures such as cancer surgeries, hip replacements, and trauma cases. What differentiates Dr. Allred's training from other medical anesthesia providers is the time he also spent providing anesthesia for outpatient pediatric and special needs dental cases.
Prior to his anesthesia training, Dr. Allred received his DMD from Oregon Health Sciences University. Following his dental degree he completed a hospital-based general practice residency at Carolinas Medical Center. It was during his general practice residency that he discovered a passion for anesthesia. After two years of practicing as a general dentist, Dr. Allred decided to pursue his passion for anesthesia and complete the additional two years of general anesthesia training necessary to become an expert in this field.
Because of Dr. Allred's distinctive interdisciplinary training he is uniquely trained to provide the highest quality of anesthesia in a manner which is safe and convenient for both the dentist and the patient in an outpatient setting.
Dr. Allred lives in Sherwood, Oregon with his wife and 3 sons. Most of his free time is spent doing activities of his children's choice, which generally means building Lego creations or going on bike rides to the park.